Evanston Township High School
Class of 1976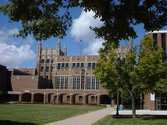 Reunion Survey
Hello classmates,
It was wonderful reconnecting with so many of you during our reunion weekend. We would appreciate your feedback as we make notes for our 45th reunion in 2021.
ETHS Class of 76 40th Reunion Committee
You must be a member to submit this survey. If you are a member please log in first. You can't submit this form until you've logged in.
* Answer Required

1)
* What reunion events did you attend?



| | |
| --- | --- |
| | Friday night Meet and Greet |

| | |
| --- | --- |
| | Gala After Party at Space |

| | |
| --- | --- |
| | Other activities. Please specify. |
2)
What did you enjoy most about the:



| | |
| --- | --- |
| | Friday night Meet and Greet |
| | |
| --- | --- |
| 3) | What did you like best and least about reunion weekend? |
| | |
| --- | --- |
| 4) | If you didn't attend any reunion activities, is there anything you would like us to know? |
| | |
| --- | --- |
| 5) | What do you think is the best time of year to hold the next reunion? |
| | |
| --- | --- |
| 6) | Do you have suggested locations/venues/activities in Evanston, Chicago, etc. to hold future events? |
| | |
| --- | --- |
| 7) | Was the website easy to navigate and useful? Any suggestions on how to improve it? |
| | |
| --- | --- |
| 8) | What was your perceived value for the cost of the Gala? Did you find it reasonable based on what you actually received? Do you have any recommendations on how to make the reunion more affordable (i.e. don't serve food, etc.)? |
| | |
| --- | --- |
| 9) | How could we be more inclusive or reach more people for future events? |
| | |
| --- | --- |
| 10) | What recommendations would you make for the 45th reunion to make it memorable? |